The game
Warpath is my final year project at Supinfogame, made with a team of 7 people.
Warpath is a real-time strategy game targeting e-sport fans and focused on micro-management. The game takes place on a sea of clouds moving at the wind's mercy, for fast-paced and one-shot games.
Inspired by Native American myths, a game of Warpath brings players into a race for getting the Great Manitous' favours. They are divinities taking sides in the battle by altering the sea of clouds.
My role
On the project, I was lead artist, character designer and GUI artist.
My other missions include 3D modeling (some props & the Totem), animation (Eagle unit, the Totem and some props), unwrapping and characters texturing.
Graphical research & concept art
• Characters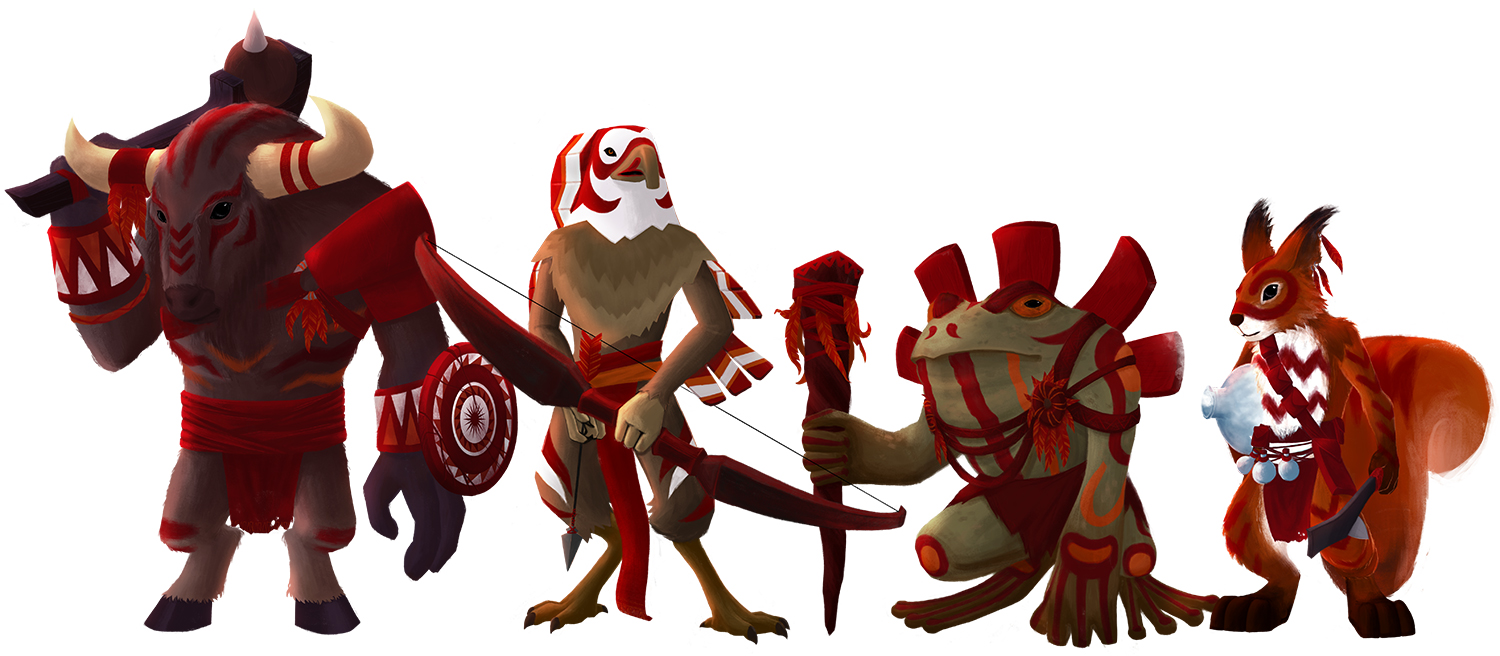 • Props
• Modelisation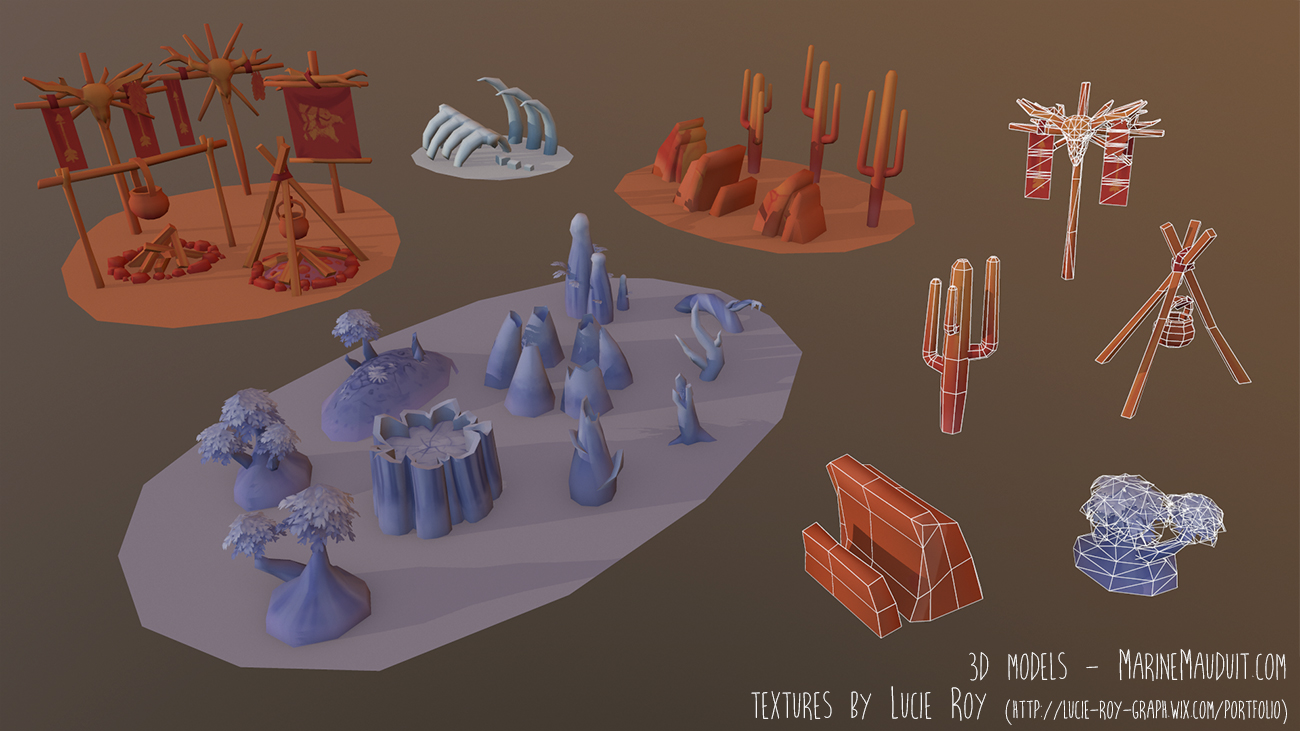 • Animation
[Soon]
• GUI design
The team
• Tom GUIRAUD : Project manager & Programmer
• Nizar AZAIEZ : Programmer & Game designer
• Gwenaëlle WOZNIAK : Lead Game Designer
• Florent MARTINAIS : Game designer & Level Designer
• Marine MAUDUIT : Lead Artist & Character designer
• Angélique MOUTARDE : Character modeler & Tech Artist
• Lucie ROY : Environment Designer & Environment Artist